In 2012, my coworker Tim Ayers and I took part in Empire Uncut, a fan recreation of Empire Strikes Back. The movie was sliced up into 15 second segments, and thousands of participants from across the globe picked a scene and created it using whatever style they liked!
Read more about Empure Uncut and watch the finished film (plus the original Star Wars Uncut) at starwarsuncut.com/empire.
Our Scenes
Tim and I chose two back-to-back scenes, so that we could double our chances of getting picked, but only have to work on one set of characters and backgrounds.
This is a screenshot of the scene from the original film: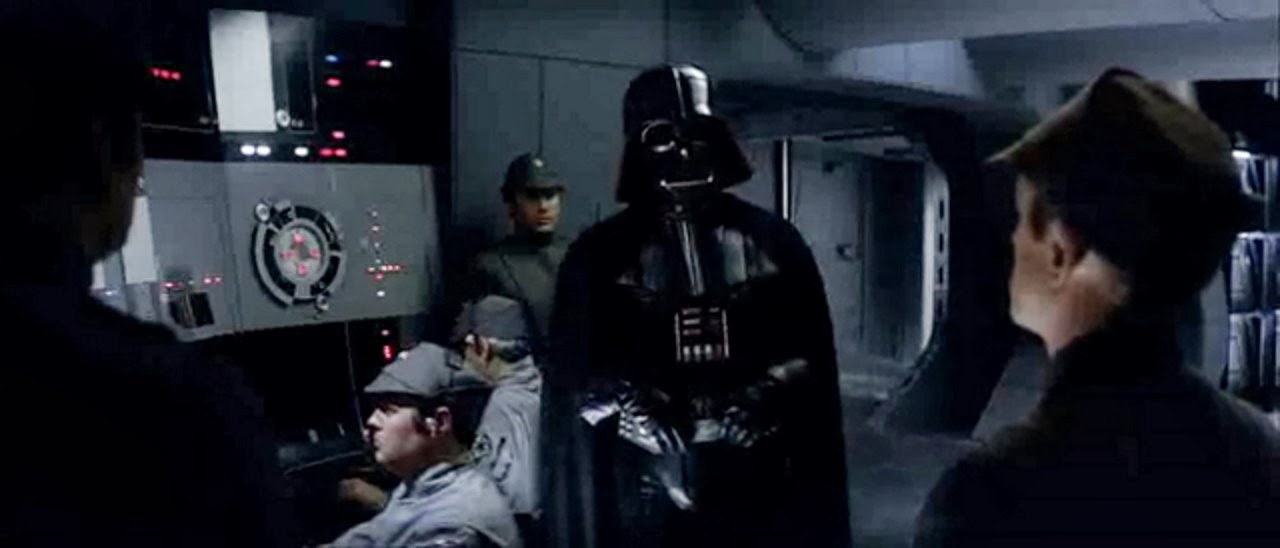 Here is the combined video of the scenes that we filmed:
Behind the Scenes Photos